Unthinkable: The Murder of Adrianne Reynolds
On January 21st, 2005, sixteen-year-old Adrianne Reynolds left with her friends, Cory Gregory and Sarah Kolb, to have lunch at Taco Bell. Adrianne had only lived in East Moline, Illinois, for six months. Since arriving in Illinois, Cory and Sarah had become her closest friends. Adrianne's father grew concerned when Adrianne failed to show up at her job at Checkers. Adrianne had some issues she was working through, but she had never run away before. She didn't run away, however, and the truth about her disappearance would tear a community apart. This is Unthinkable: The Story of Adrianne Reynolds.
Adrianne Leigh Reynolds was born to a single mother in El Dorado, Arkansas, on September 12th, 1988. Adrianne was adopted by Tony Reynolds. By the time Adrianne was a teenager, her father had remarried and moved to East Moline, Illinois. Adrianne was living with her mother in Kilgore, Texas. She was struggling with getting an education so much so that at age sixteen she had not yet earned a high school credit. Adrianne liked to hang out with friends, smoke weed, and absolutely hated school. Her mother grew concerned and felt the only way to help Adrianne was to send her to Illinois to live with her father. Although Adrianne was no saint, her father and stepmother loved having her live with them. They described her as spunky and full of life. Adrianne loved to sing and was quite talented.
In the fall of 2005, Adrianne started school at the Black Hawk College outreach program with a goal of obtaining her GED. Ultimately, Adrianne wanted to join the United States Marine Corp. Getting her GED would be a logical first step. She was now living in Illinois with her father, attempting to get her life back on track. It was at the outreach program that Adrianne met Sarah Kolb, the popular girl, and Cory Gregory, who followed Sarah around like a puppy dog. Cory was absolutely in love with Sarah.
Sarah Kolb was born April 23rd, 1988, and lived with parents in Milan, Illinois. Sarah was pretty and popular, but she was no giddy cheerleader. Sarah was a Juggalo. I must have missed this 1990's subculture because I was today years old when I learned what a Juggalo was. Sarah and her close friend, Cory Gregory, were both super fans of the Insane Clown Posse, identified as being a Juggalo. Sarah had black streaks in her, a punky goth style, multiple face piercing, and an attitude. Sarah struggled in school, like Adrianne, and eventually she ended up at the outreach center along with Cory and Adrianne.
Cory Gregory was born November 2nd, 1987. He was described by most people as shy and soft spoken. Cory was also a Juggalo, so when he met Sarah Kolb he fell in love. He felt that Sarah was the only person he could be truly himself with. The two were, initially, romantically involved, but Sarah ended that portion of their relationship. In fact, Sarah had a new boyfriend. Despite this, she and Cory continued to be best friends while he harbored his undying love for her. The two would often skip classes to listen to music and smoke weed together. They were inseparable, but then Adrianne Reynolds came to East Moline, Illinois.
Sarah is described by many as a jealous person who had to be the center of attention. Despite knowing Cory was in love with her, Sarah continued their close relationship while she openly dated someone else. When Cory met the new girl at school, Adrianne Reynolds, he became friends with her too. In fact, he introduced Sarah and Adrianne, and they became instant friends. In fact, Sarah actually started paying more attention to Adrianne than Cory, prompting a little jealously. Sarah did not care though, and pursued Adrianne romantically. The two wrote letters back in forth about Sarah's bisexual status and Adrianne's bi-curiosities.
Despite having at least some romantic involvement, Sarah and Adrianne did not become a couple. In fact, Sarah still had a boyfriend and her best friend Cory, who was madly in love with her. Adrianne was also seeing other people, dating boys. Depending on who you believe, it seems that Sarah Kolb wanted everyone to be infatuated with her and just her. She was soon getting angry at jealous when Adrianne would date a boy, or even comment that one was attractive. At some point, Adrianne asked Cory Gregory out on a date.
In December of 2004, Sarah and Adrianne have a blow-up argument. Sarah was fiercely protective of Cory and was not about to share him with Adrianne. She was upset with Adrianne for dating boys, and this was the last straw. After this argument, Sarah decided she hated Adrianne. Sarah would call Adrianne a slut and make threats against her. Adrianne desperately wanted to renew the friendship with Sarah and Cory, trying repeatedly to talk to Sarah and make things right. Sarah was pissed though, setting out to make Adrianne's life miserable.
On January 21st, 2005, Sarah seemed to finally calm down. She and Cory, who remained thick as thieves during all the arguments, invited Adrianne to join them and Sarah's boyfriend for lunch at the local Taco Bell. Adrianne was excited to make things right with her friends. The next day, Adrianne was reported missing by her father.
Witnesses told police they had seen Adrianne with Sarah Kolb, Kolb's boyfriend, and Cory Gregory. Some even reported a fight in the Taco Bell parking lot on the afternoon on January 21st. Police started talking to Cory, Sarah, and Sarah's boyfriend. I am not using Sarah's boyfriend's name because he was not actively involved in this crime. He told authorities that Sarah, Cory, and himself picked Adrianne up and went to the Taco Bell parking lot. He said that Sarah got really angry at Adrianne over a comment she made about a boy. The two started hitting each other and ended up fighting in the back of the car. He said he left when the fight started, not wanting to be involved in anything.
Cory told a different story, explaining that the group had picked Adrianne up in order for her and Sarah to work out their differences. He said that they did argue a little bit, but then they made up over lunch. After lunch, he said they dropped Adrianne off at McDonalds at her request. Sarah told a different story from both of them. Sarah said that her and Adrianne did in fact get into a fight and admitted throwing the first punch. She said that Adrianne hit her back, but said the argument ended there.
On January 24th, three days after Adrianne disappeared, Cory Gregory and his parents came into the police station for questioning. Cory broke under pressure and told the police about the fate of his former friend. Cory said, "They just started swinging at each other and then Adrianne hits Sarah in the nose. Sarah's nose started bleeding. So Sarah grabbed this wooden stick that she keeps in her car for protection and started to hit her a coupule times with it and they kept fighting and wrestling and it moved to the backseat" (Murderpedia).
Cory went on to explain that Sarah was on top of Adrianne and choking her when Adrianne fell unconscious. Cory said he and Sarah got out of the car and smoked a cigarette on the hood of the car. This is all going on during the middle of the lunch rush at Taco Bell in broad daylight. There were several eyewitnesses who saw the girls fighting but were not close enough to know exactly what was happening. They figured it was just two teenagers having a fight. When Cory and Sarah got back in the car, he said they realized that Adrianne was dead.
Cory went on to explain that he and Sarah put Adrianne in the trunk of the car. Then, they headed to Sarah's grandparents farm outside of East Moline. Upon arrival, Cory said, "We pour the gasoline on her and light her on fire… I poured the gasoline on the tarp. It was a butane lighter. I used the lighter and lit it and then Sarah and I we just stood away and Sarah laid her head on my shoulder" (Murderpedia). These two sat around cuddling and watching the body burn.
Cory went on to explain that he and Sarah believed the body would burn completely, but when it wasn't burning fast enough Sarah got worried. Cory said, "Sarah decides we need to get the body off the land and says 'we gotta cut the body up'" (Muderpedia). Sarah asked Cory to dismember the body, but according to Cory, he couldn't bring himself to do that. He said that they decided to call another teenager, Nathan Gaudet. Nathan was apparently into blood and gore and frequently killed animals. The next day, Nathan Gaudet joined them on the farm where he cut up Adrianne's body with a saw he borrowed from his grandfather.
Cory Gregory then led police to Adrianne's remains. Her head and arms were wrapped in a plastic bag and placed under a manhole cover in Black Hawk State Park in Rock Island. Her torso and legs were found in the woods beside Sarah's grandparents' farm. The cause of death was not able to be determined conclusively, but the medical examiner stated that the body was compatible with a strangulation victim. Cory said that he did not participate in the death itself but admitted to helping Sarah conceal Adrianne's body.
After Adrianne's remains were recovered, sixteen-year-old Sarah Kolb and seventeen-year-old Cory Gregory were arrested and charges with first degree murder and concealment of a homicide. Sixteen-year-old Nathan Gaudet was arrested and charged with concealing a homicidal death. Cory and Sarah both plead not guilty. Nathan Gaudet plead guilty to concealment of a homicide and was sentenced to five years in juvenile detention, a slap on the wrist for cutting someone's body up.
Sarah Kolb
Cory Gregory
Nathan Gaudet
Sarah Kolb went on trial in Rock Island County in October of 2005. After two weeks, the jury retired. Sarah claimed throughout the trial that she was present when Adrianne died, but claimed Cory was the aggressor. She said he got angry and attacked Adrianne, strangling her with a belt. She said she was just scared and helped him cover it up out of fear he would kill her too. Cory testified that Sarah was the one who strangled Adrianne with the belt but admitted to holding the victim down for Sarah.
The prosecution put several witnesses on who described Sarah making nasty comments about Adrianne in the weeks leading to the murder. Sarah allegedly told several people she wanted to kill Adrianne, but no one took the threats seriously. Sarah's journal was also presented in which she wrote, just hours before the murder, that she wanted to kill Adrianne. When the jury went to deliberate, most people expected a swift verdict. After what seemed like an endless deliberation, the jury announced they were unable to reach a verdict. 11 jurors thought Sarah Kolb was guilty, but one did not. The trial was ruled a mistrial.
Cory Gregory then went to trial, pleading guilty to all the charges against him. On July 10th, 2006, he was sentenced to forty years in prison for murder and 5 years for concealment of a homicide. He was sent to Medard Prison in Chester but was later transferred to Stateville Correctional Center. Sarah Kolb went back on trial in February of 2006 in Dixon, Illinois. This time, the jury voted unanimously to convict her on all charges. She was sentenced to forty-eight years for murder and five years for concealment, to run consecutively for a total of fifty-three years. She was sent to Logan Correctional Center to serve her sentence.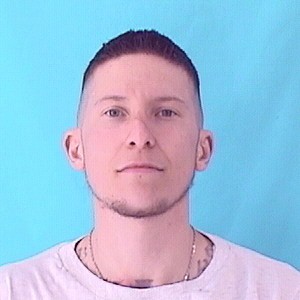 While in prison, Sarah's appearance has changed in a very masculine way. Cory Gregory's appearance has also changed as they are now known as Harli Quinn and using she/her pronouns. Both of these convicted killers were given some hope of reduced sentencing following the 2011 Supreme Court ruling that said mandatory life sentences for juvenile offenders is unconstitutional. While these two did not get life, their sentences were considered equivalent to a life sentence. They both filed petitions for new sentencing hearings.
In the meantime, the butcher Nathan Gaudet was released from Custody in 2008 at age twenty. He served only four years for his role in this horrendous and senseless crime. In 2016, Gaudet was killed in an automobile accident in Southern Indiana. Sarah's father explained that while he felt no sadness about the death, he wasn't happy about it either. He felt bad for Nathan's parents as he understood the pain of losing a child.
In 2020, a judge turned down Sarah's petition for a new sentencing hearing. Her only chance of reducing her sentence at this point is clemency from a governor. She has petitioned JB Pritzker for clemency. Harli Quinn, however, was granted a new sentencing hearing. Adrianne's father and stepmother were devastated by this ruling and gave impact statements to remind the court of what Harli and Sarah took from Adrianne. Adrianne didn't get a second chance. She was executed by Sarah and Harli at age sixteen. In 2022, Harli was resentenced to her original sentence of forty years for the murder.
Harli, now thirty-four years old, said, "I was a child and all I'm asking the court to do is recognize the child that I was". She then asked Adrianne's family, "If I could give my life I would. I'm sorry, I know it doesn't make a difference. I know you'll never forgive me, and I'd never ask because I don't deserve it" (KWQC, 2022). Despite her pleas, Harli will remain in prison, currently house in a male facility. To the relief of Adrianne's family, her killers will remain behind bars until they are nearly sixty years old. It still doesn't seem long enough for this unthinkable crime.
References
Cory Gregory gets same sentence in 2005 killing of Adrianne Reynolds (kwqc.com)
Murder of Adrianne Reynolds - Wikipedia
Jealousy of Popular Girl Blamed in Killing - ABC News (go.com)
17 years later, Adrianne Reynolds' case sees new developments | wqad.com
Sara Kolb: The Teenage Murderer Who Killed Adrianne Reynolds (serialkillershop.com)
Photos from Adrianne Reynolds murder case (qctimes.com)
Adrianne Leigh Reynolds (1988-2005) - Find a Grave Memorial
Nathan Gaudet (1988-2012) - Find a Grave Memorial
Adrianne Reynolds and Sarah Kolb : A Fatal Friendship : Morbid Makeup - Bing video
Individual in Custody Search (illinois.gov)
Sarah Kolb | Murderpedia, the encyclopedia of murderers
The Juggalo Murder of Adrianne Reynolds • Morbidology
Cory Gregory, convicted of Adrianne Reynolds' 2005 murder, in court for status on resentencing (kwqc.com)