Stolen Lives: The Evans Family Murders
In the fall of 1995, Debra Evans was living in Addison, Illinois, with her three children: Samantha, Joshua, and Jordan. Samantha, ten years old, and Joshua, seven years old, were children from a previous relationship. Debra had been seeing Levern Ward for a while, and he was the father of her two-year-old son Jordan and the baby she was carrying in 1995. Debra was living with another man, James Edwards, in the fall of 1995. Debra was just days away from being induced when tragedy struck. This is the story of Stolen Lives: The Evans Family Murders.
Debra Jo Evans was born May 6th, 1967. She was raised by her father, Sam, who lived in Southern Illinois. Debra has given birth to Samantha Jean Evans in 1985, when shew as just eighteen years old. Her son Joshua Ryan followed in 1988. At some point, Evans moved to the suburban Chicago area. Her cousin described her as "fun-loving, laughter-seeking friend, who loved to go dancing, who loved children, and was open and forgiving of everyone in her life" (Singer, 1995). "Debra was a beautiful person and an excellent mother and that's what should be talked about" she added (Singer, 1995).
Debra Evans started seeing Levern Ward and gave birth to their son Jordan in 1994. She became pregnant again in 1995, due at the end of November. However, her relationship with Levern had deteriorated as Debra has taken out a restraining order against Ward for domestic violence. The mom moved to Addison and tried to move on with her life, her kids, and her baby that she planned to name Elijah.
One the evening of November 16th, 1995, Ward came to Debra Evan's apartment along with his cousin, Jacqueline Williams, and her boyfriend, Fedell Caffey. Laverne was twenty-four, his ex-girlfriend Debra and cousin Jacqueline both twenty-eight, and Caffey was twenty-two. Debra allowed the group into her apartment, against her better judgement. Once inside, Ward tried to convince Debra to give up her child to Jacqueline in exchange for $2,000. Debra loved her unborn son dearly, a refused the offer.
Levern Ward was born September 21st, 1971, and was raised in Alabama (Associated Press, 1995). By the early 1990's, he was living in Carol Stream, Illinois, with a girlfriend. The two had a child together, but the relationship soured. Ward was charged several times with harassing his ex-girlfriend as well as domestic violence. In October of 1992, he violated a protective order and pushed a police officer, resulting in his arrest and a three-year jail term. He was released by 1993, however, when Debra Evans became pregnant with his son Jordan.
Jacqueline Williams was born December 22nd, 1966. She was the mother of three young children when she met Fedell Caffey, Fedell was born January 16th, 1973. The couple had a history of violent behavior including several domestic disputes. "They were very violent towards each other. They used to cut up each other's dash boards, cut up their tires, break the windows in each other's cars. They used to fight constantly" said a friend (Associated Press, 1995). The tumultuous relationship seemed to be leading to an inevitable end, but Jacqueline told her friend she had an idea on how to keep her boyfriend: have his baby.
"She used to tell me all the time 'I know if I can just get a baby by Fedell, and if it's a boy, I can keep him'" her friend explained (Associated Press, 1994). In April of 1995, Jacqueline announced she was pregnant. Fedell, of Hispanic ethnicity, specifically wanted a light skinned baby with his black girlfriend, so the boy would look more like him. Jacqueline told her friends she was due in August, but later moved the due date to October and eventually November. In fact, the woman told her probation officer she had given birth on November 1st, 1995. She did not give birth, as Jacqueline was not able to have any more children and had never been pregnant. Her cousin Levern, however, had an idea that would solve both of their problems.
On the evening of November 16th, 1995, Levern, Williams, and Caffey arrived at the apartment of Debra Evans. Levern tried to convince his ex-girlfriend to sell her baby to Williams and Caffey for $2,000. When she refused, Fedell Caffey shot Debra in the head and then started stabbing her repeatedly with a knife. Ward and Caffey then went to the bedroom of ten-year-old Samantha and stabbed her to death. Samantha had defensive wounds, suggesting that she put up a fight against her two male attackers.
Meanwhile, Jacqueline Williams was hard at work opening Debra Evan's abdomen and delivering her baby boy. She performed mouth to mouth resuscitation on the infant boy, who began to cry. The baby boy weighed six pounds eight ounces and was reasonably healthy despite a botched cutting of his umbilical cord. Jacqueline dressed the baby after giving him a quick bath. Once the baby was ready and Samantha was dead, the three left with seven-year-old Joshua. They left nineteen-month-old Jordan home alone with the deceased bodies of his mother and sister.
When James Edwards, the man living with Debra, returned home at approximately 2:30 am. He found Jordan immediately crying, explaining his mommy was hurt. He found the body of Debra in the living room and could she her stomach had been ripped open. He then found Samantha in her room with her throat slashed. Edwards called 911 and reported the crime and that Joshua Evans was missing.
Meanwhile, the group brought young Joshua to a friend's house and asked if she could watch the boy while his mother was recovering from a gunshot wound. Jacqueline explained she was going to watch him, but she had just given birth. The woman agreed but noticed something was off right away. Joshua had a coat on, but no shoes or pants. He had blood on him. She heard the little boy cry several times throughout the night. The next morning, Joshua was still crying and telling her that four people had come into her house and killed his mother and sister. He identified three of the people as Williams, Caffey, and Ward.
When Williams returned to pick up the boy the next day, his babysitter explained that there were discrepancies in the story Williams told and the boy's version. Jacqueline told Joshua it was time to take his medicine, but the boy pleaded that he didn't take medicine. After Jacqueline gave him something, the boy vomited. Realizing the boy could identify them, Caffey, Williams, and Ward took him to Williams' house and strangled him in the laundry room. Williams then stabbed him in a vehicle before dumping his dead body behind a building. He was found soon after.
The knife used to kill Joshua was later found in Jacqueline Williams' dishwasher. A bloodstained sheet was found a few blocks from Joshua's body and matched a bed set found a Jacqueline's home. Several items tested positive for blood including poultry sheers, an elastic bandage, emissions test notice, and a jacket. The serology expert stated that DNA from a cord found in Williams' apartment matched Joshua. Blood on a jacket at the scene belonged to both baby Elijah and toddler Jordan. Testing also confirmed Levern Ward was the father of both living boys.
Levern Ward called his ex-girlfriend shortly after the crime and "told her to end her relationship with her boyfriend or face having the same thing done to her as was done to Evans" Montaldo, 2019). Police quickly identified the three suspects and made the arrest. Jacqueline Williams was holding Elijah Ward at the time of her arrest. All three were charged with capital murder and faced the death penalty.
When Jacqueline Williams went to trial, there was very little doubt of her guilt. Those who knew her testified that she had been physically abused by Caffey as well as several other ex-boyfriends. She claimed to be innocent of the crime, unaware that Caffey and Ward were going to kill Debra, Samantha, and Joshua. Williams' mother testified that Jacqueline dropped out of high school when she was a sophomore due to pregnancy. She described her daughter as a good mother. A psychologist further testified that Williams had an IQ of 81, which is below average. He also described Williams as having borderline personality disorder and antisocial traits.
All three defendants were convicted of first-degree murder. Although Joshua told witnesses there had been a fourth individual, no arrest was ever made in relation to a fourth killer. Fedell Caffey and Jacqueline Williams both received the death penalty for their roles in the murder, kidnapping, and robbery. Levern Ward, who continued to deny being involved, was sentenced to life in prison plus sixty years after a jury failed to vote unanimously for the death penalty. At his sentencing, he said "There is no way in God's green Earth that I would have done that to Debbie. Someone with less than a human being did that. I am not a psychotic killer" (Barnum, 1998).
In 2003, Illinois Governor George Ryan commuted all death row inmates' sentences in Illinois to life in prison. This included those of Jacqueline Williams and Fedell Caffey. Both were resentenced to life without parole thirty years. Despite appeal hearings and attempts to have their convictions and sentences overturned, all three defendants remain in prison to this day. Fedell Caffey is currently housed at the Pinckneyville Correctional Center, Levern Ward at Western Illinois Correctional Center, and Jacqueline Williams at Logan Correctional Center.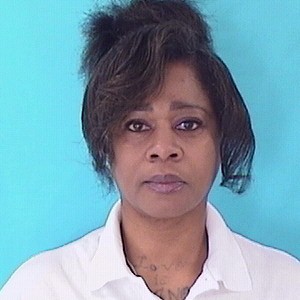 In a 2012 motion for clemency, Jacqueline Williams wrote, "I am a very good person and feel I deserve to be back in society" (Murderpedia). She begged to be reunited with her family including three children and six grandchildren. Furthermore, she said that she misses the smell of flowers and hugs of family members. Williams said, "I understand my guilt and I am so truly remorseful. But I feel I have served enough time" (Murderpedia). Her motion was denied, much to the satisfaction of Sam Evans. Sam, Debra's father, raised Jordan and Elijah in his southern Illinois home after the horrific murder of their mother and siblings.
Elijah and Jordan went to live with their grandfather, who strived to provide a normal life for the boys. As a teenager, Elijah was an athlete and normal high school student. The boys were the shimmering light of hope in an otherwise horrific event. Boy boys were unharmed and thrived under the loving care of their grandfather. They've had to deal with the harsh reality of what happened to their mother, sister, and brother and that it happened at the hands of their biological father. This is a story of stolen lives, both the three that were lost and the many that were changed forever.
References
Individuals in Custody (illinois.gov)
Jacqueline Williams | Murderpedia, the encyclopedia of murderers
Fedell Caffey, Man Convicted Of Cutting Baby From Mother's Womb, Granted New Hearing (VIDEO) | HuffPost Chicago
Associated Press (1995) Violence was way of life for suspects. The Belleville News Democrat; 04 Dec 1995
Singer, S. (1995). A shock unending. Chicago Tribune. 22 Nov 1995
Ripped from the womb: The story of Debra Evans, her family and her killers - Chicago Tribune
Debra Jo Evans (1967-1995) - Find a Grave Memorial
Samantha Jean Evans (1985-1995) - Find a Grave Memorial
Joshua Ryan Evans (1988-1995) - Find a Grave Memorial
Eli Evans -- the boy cut from his mother's womb, now 16-- | ABC7 Chicago | abc7chicago.com - ABC7 Chicago
Crime Profile: The Debra Evans Case (thoughtco.com)
People v. Williams :: 2000 :: Supreme Court of Illinois Decisions :: Illinois Case Law :: Illinois Law :: US Law :: Justia
Barnum, A. (1998). Ward gets life for triple murder. Chicago Tribune. 18 Aug 1998